Where To Go Kayaking From Southern Maine to Midcoast
If paddling the day away sounds like the ideal vacation escape, Southern Maine is the destination you've been longing for. Within one hour of Portland, there are numerous opportunities to partake in scenic excursions for all ages and skill levels. Whether you crave the adventure of braving the seas or the tranquil serenity of exploring the winding rivers and lakes, you'll find the flow to suit your mood and the backdrop for memories that will last a lifetime!
Area Kayak Rental Companies
Portland Paddle
End of Cutter Street, where the road meets the ocean
(207) 370-9730
https://portlandpaddle.net/kayakrentals
Visit PortlandPaddle.net for information on the extensive services offered by Portland Paddle, such as rentals, lessons, and tours - including multi-day trips. Portland Paddle is also a valuable resource for tips and local information.

Sebago Trails Paddling Co.
1311 Roosevelt Trail, Raymond, Maine
(207) 894-4696
https://sebagotrails.com/rentals/
World Within Kayak Rentals
17 Post Road, Wells, Maine
(207) 646-0455

Liquid Dreams Surf Shop
696 Main Street RT 1, Ogunquit, Maine
(207) 641-2545
171 Long Beach Avenue, York, Maine
(207) 351-2545
http://www.liquiddreamssurf.com/


Harbor Adventures
PO Box 345, York Harbor, Maine
(207) 363-8466
https://www.harboradventures.com/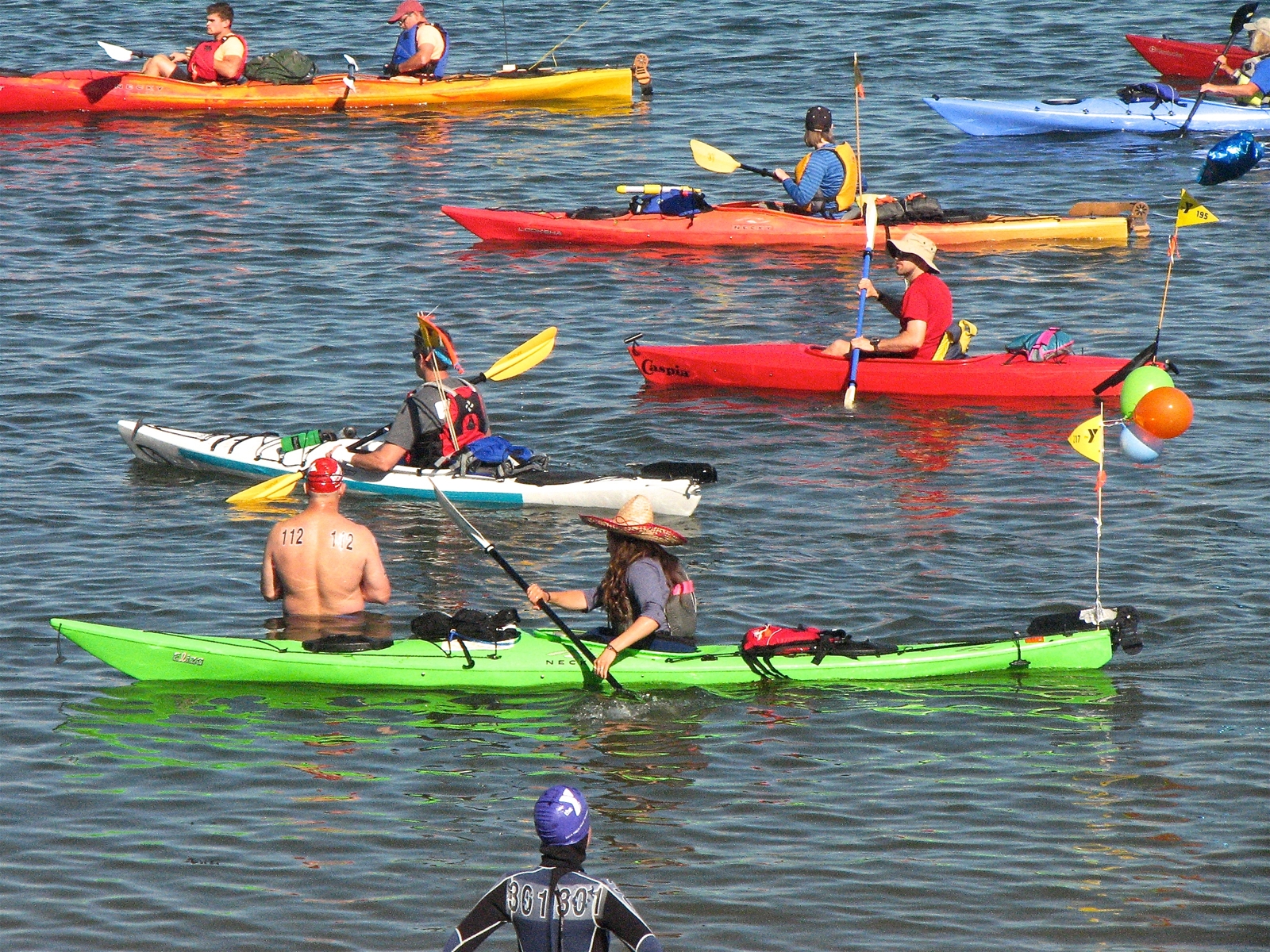 Photo Credit: Don Shall via Flickr CC2.0

Wheels N Waves
365 Post Road (Route 1), Wells, Maine
(207) 646-5774
https://www.wheelsnwaves.com/rentals/kayaks/


Coastal Maine Kayak and Bike
8 Western Avenue, Kennebunk, Maine
(207) 967-6065
https://www.coastalmainekayak.com/kayak-rental/


Seaspray Kayaking
209 Pleasant Street, Brunswick, Maine
(207) 404-1100
https://www.seaspraykayaking.com/rent/


Fun and Sun Rentals and Tours
10 Snow Canning Road, Scarborough, Maine
(207) 730-1926
http://www.funandsunrentals.com/What_we_rent.html


Top Maine Kayaking Sites
Spurwink River and Scarborough Marsh, Scarborough

The tides guide your course based on the ebbs and flows of the Spurwink River in Scarborough, so careful timing goes a long way to determine the challenge of your course. Part of the Rachel Carson National Wildlife Refuge, the Spurwink River provides breathtaking views of both landscapes and wildlife, culminating in the open ocean. Due to the area's conservation policies, strict regulations determine kayak launch points. Signs designate the three approved launch areas: Chauncey Creek on Seapoint Road in Kittery, Little River at the end of Granite Point Road in Biddeford, and Spurwink River at the fishing pier on Route 77 in Scarborough.
The pier launch also provides access to the Scarborough Marsh and The Scarborough Marsh Audubon Center where a system of waterways meandering through Maine's largest salt marsh (3,100 acres) serves as a home to an array of shorebirds and waterfowl. The marsh path leads to the coast of Higgins Beach, where visitors can explore the beach walk and a fabled shipwreck. The Audubon Center also offers kayak rentals and guided tours.
Presumpscot River, Westbrook

The Presumpscot River flows from Sebago Lake to Casco Bay in Portland. While there are many worthy pathways to venture upon along the river, one of the most notable can be accessed from a public launch site near downtown Westbrook. A southward journey on the river will lead you to the challenging waters that flow over Saccarappa Falls, but the north trek keeps to mild waters for a calming natural experience.
The launch at Shaw Park in Gorham offers up a scene for a family-friendly expedition on the Presumpscot River. Inexperienced paddlers will be at ease in the calm waters, and the park provides access to mountain trails for those who wish to continue the adventure onshore. Kayaks are available for rent at Shaw Park through Gorham Recreation.

Merrymeeting Bay and Mere Point Bay, Brunswick

Merrymeeting Bay is the largest freshwater estuary north of the Chesapeake Bay, and (not coincidentally) the largest natural habitat for migratory waterfowl in the Northeastern U.S. The Bay represents the union of six rivers and numerous islands that creates a thriving wildlife preserve and scenic points unrivaled along the East Coast. Conveniently located just outside of downtown Brunswick, the Bay Bridge Landing boat launch is a convenient access point to Merrymeeting Bay.
While Merrymeeting Bay is best suited to paddlers with at least some experience, nearby Mere Point Bay in Brunswick is a viable alternative that is more appropriate to first-timers and young children. Mere Point is a wonderful location for the curious - with coves and inlets of the Casco Bay primed for discovery, and resident wildlife to spot by land and sea. Launch access is available on Mere Point Road past Paul's Marina.

Highland Lake, Falmouth

Highland Lake is vast enough in size to readily accommodate the people and wildlife that tend to gather on its shores, Highland Lake is a brilliant natural mix of shallows rich in vegetation and broad open waters embraced by a towering pine forest. Public boat launch access is available from a marked sand and gravel site off Lowell Farm Road in Falmouth. From the launch site, travel left toward the outlet dam. The lake is also known as an abundant fishing source, especially for ambitious angler's seeking a trophy bass!

Tenny River, Raymond

The Tenny River route offers assorted choices for the paddler seeking varied experiences. Connecting Crescent Lake to Panther Pond, the Tenny River serves as the union point of still waters and those with a bit more influence from the elements. Launch your vessel from the access site beside route 85 near Plains Road in Raymond at Crescent Lake, hugging the shoreline to your route to traverse Tenny Stream to Panther Pond a couple of miles away. This route is a favorite for fishing and bird-spotting.

Sebago Lake

The deepest and second largest lake in Maine, Sebago Lake is 12 miles long with an expansive, 106-mile shoreline. A popular source for freshwater fish like trout, salmon, and bass, Sebago Lake is bordered by the towns of Casco, Naples, Raymond, Sebago, Standish, and Windham. Sebago Lake State Park provides recreational facilities for an ideal day at the lake, including public launch access from the north shore. Other favored Sebago Lake launch points are the Raymond Launch on Route 302, Nason's Beach Ramp on Sebago Road, and the landing at Sebago Station. Be advised that the weather conditions surrounding Sebago Lake are known to be erratic, making for unpredictable experiences on the water.

Little Sebago Lake

Located within the towns of Windham to the south and Gray to the north, the crystal clear waters of Little Sebago Lake span nearly 2,000 acres, or just under six miles from end to end. The size of the lake allows for the accommodation of power boats, but due to the shallow rocky nature of the lake, and its numerous islands, it is best explored by smaller, paddle vessels. Little Sebago is one of the premier bass fisheries in southern Maine, also serving as home to trout, perch, sunfish, shiners, pickerel, hornpout, and minnow. Public launch access is available at the boat ramp on the southwest corner of the lake on Anglers Road at the water's edge.

Ogunquit River

The Ogunquit River boasts a unique experience, flowing both to and from the ocean on schedules determined by lunar cycles. Of course, this phenomenon can work for OR against you, so advance planning and informed timing are important to consider before setting off on your adventure. The soft white sands and rocky shores of nearby Ogunquit Beach create a tempting invitation to keep the fun going strong when the land begins to beckon. Carry-in boat access only, where signs designate entry points.

Kennebunk River

The Kennebunk River provides a 5-mile stretch of tidal waters to navigate from the ocean and back. Time the tides to plan the excursion that suits your skills and avoid unintended detours. The upper portion of the river, above the Dock Street Bridge, is a popular gathering place for paddlers, with ideal waters and minimal boat traffic. Access a public boat launch area north of Dock Square, at the end of Mill Lane in Kennebunkport. The river travels alongside a quaint, historic fishing village, teeming with proud shipbuilding history, and the thriving seaside culture it created.

Webhannet River and Marsh, Wells

From one central launch site, paddlers have the option to journey right to travel the Webhannet River, or left to explore the marsh. Of course, true pioneers will certainly opt to conquer both routes, for the best of both (water) worlds. The barrier islands of Wells and Drakes Island create a shield that protects the tranquility of the estuary waters from neighboring choppy seas and coastal winds. Kayak rentals are available from a shop at the launch site at Wells Harbor Community Park, on Harbor Road in Wells.

Biddeford Pool

One of the larger and more intriguing of Maine's tidal pools, the Biddeford Pool features two distinct salt marshes and an ocean connection point through a narrow path called "the Gut". Water levels are greatly varied throughout the pool in relation to lunar tidal influence. While the area nearest the Gut, maintains water at all tide levels, the majority of the pool goes dry three to four hours before and after high tide. The launch site at Vines Landing on the eastern shore of the Gut is the most convenient access point, but be wary of tidal timing and the potential for strong currents.
Cape Porpoise, Kennebunkport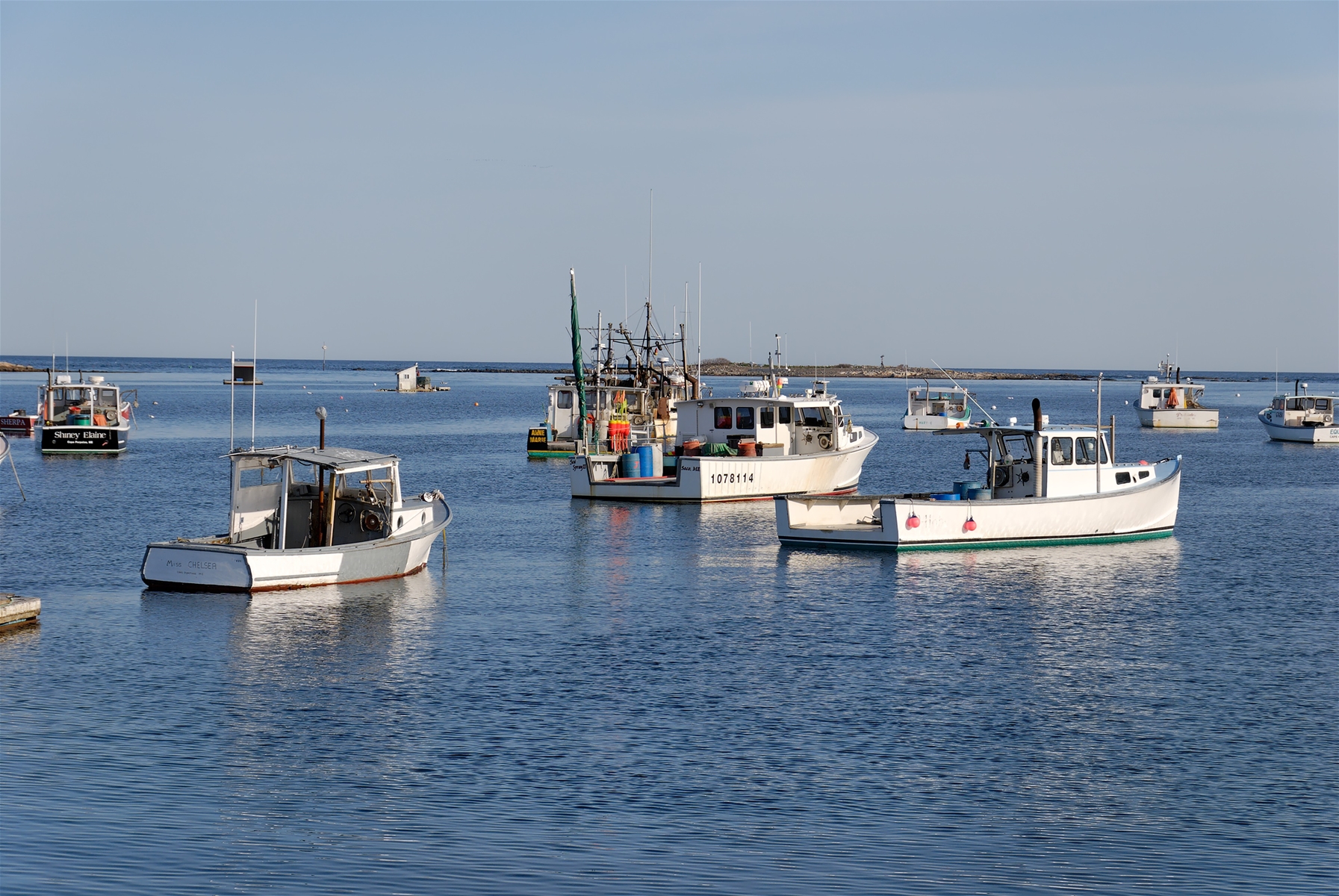 Photo Credit: Raging Wire via Flickr CC2.0

Said to be one of Maine's best kayaking sites, Cape Porpoise is a working harbor and pier. Stage Harbor (on the east) is a calm area of islands, welcoming to paddlers, and safe from the bustle of the harbor's activity. Near the harbor, guests are encouraged to paddle out to Goat Island, and the restored Goat Island Light, where guided tours are available if a shore excursion sounds appealing! The western side of the harbor is home to the shallow marshes of Turbats Creek. The favored launch site to Cape Porpoise is at the Pier Road Causeway, but kayak launch at the pier is prohibited during the summer months. The Turbats Creek launch at Turbats Creek Road is a suitable alternate access point.

Casco Bay

Casco Bay is home to numerous islands, seven lighthouses, and historic forts scattered across the Gulf of Maine along the Atlantic Coast. Running from Two Lights in Cape Elizabeth in the south to Phippsburg's Cape Small in the north, the bay area straddles more than a dozen coastal communities, while the bay itself welcomes waters from several rivers and streams. Due to the structure of the landscape, the waters of Casco Bay enjoy a relative calm state, but shifts in patterns and conditions may still present themselves - especially on extended excursions. The unique island destinations create options for overnight and expanded expeditions. There are multiple public access launch sites onto Casco Bay. Check out the great trip ideas from our friends at Portland Paddle to make the most of your adventure on the bay.
Maximizing Your Kayak Experience
It's easy enough to float the day away or to find twisting waterways that will challenge your adventurous side. Maximize your day on the water by adding new activities to your journey. Here are a few ideas that are sure to extend your experience, and add to your enjoyment of one of Maine's most celebrated natural resources:
Fishing
Wildlife Spotting
Photography
Meditating
Swimming
Family Bonding

Kayaking Safety Tips
An unpredictable adventure may be the best kind of getaway, but the whims of nature are not to be underestimated. Review the forecast for the day of your excursion, planning your time on the water around tidal patterns, winds, and other possible weather hazards. Dress appropriately for the water and for the weather. Don't forget a sunhat and glasses!
You should also arm yourself with a thorough understanding of the regulations and ordinances governing the area you aim to explore. Choose your site based on consideration of your skill level, and the conditions prominent at that location. Less experienced paddlers will do best by sticking to routes near shorelines in calmer waters. Avoid waterways that are popular with motor boats and large vessels.
Before leaving for your launch site, make sure to map out your paddle plan, including areas to come ashore if you encounter unexpected issues on the water along your way. Share your paddle plan with someone else who will not be joining you on your journey. Don't forget to check in with your contact with your adventure concludes! Pack a gear bag including the following (at minimum): compass, snacks and water, sunscreen, safety whistle, spray skirt, first aid kit, signal flare, bilge pump, tow line, headlamp, marine radio, and dry bags.
Observe stated capacities for your selected vessel, as well as proper maintenance and navigation. Check that paddles and personal floatation devices are intact and in working order prior to launching your kayak. Most importantly, never hit the waters alone, or under the influence of alcohol or drugs.
With a little bit of knowledge and the right equipment, anyone can conquer the waterways of Maine - and have a wonderful time doing it. Spend a few hours or make a day of it. Between the diverse coastal routes, twisting rivers, natural marshes and placid lakes, there's no shortage of pathways to peruse. Which journey speaks to you?