Whale Watching in Maine for Family Fun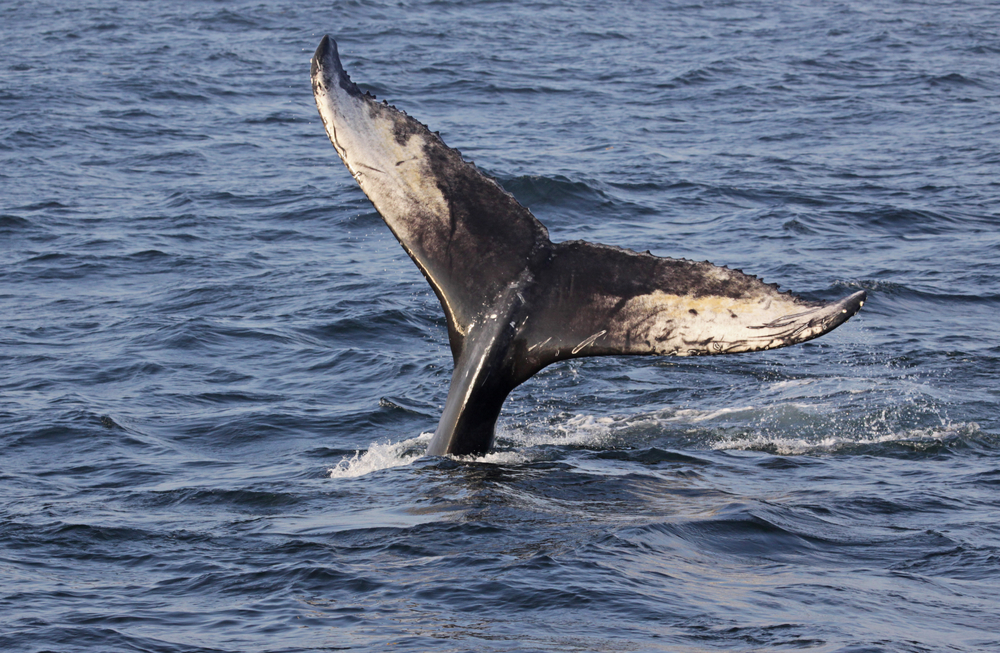 Photo Credit: ca2hill via Deposit Photos

Vacation calls for relaxation and rejuvenation, but one of the most rewarding aspects of a getaway is the opportunity to explore unique experiences you can't find at home. Maine is the summer playground of the world's largest living creatures and as such, it sets the scene for a truly once-in a lifetime-experience. If you're hoping to make your next visit to Southern Maine one that provides lasting memories and breathtaking adventures, adding a whale watching excursion to your travel plan is a must.
Cap'n Fish's Whale Watch - Boothbay Harbor

Photo Credit: Masayuki (Yuki) Kawagishi via Flickr CC2.0
https://www.boothbayboattrips.com/
Founded more than 80 years ago, Cap'n Fish's is the original whale watching experience in Mid-Coast Maine, and the most knowledgeable of whale feeding grounds and seasonal migration patterns. Based out of Boothbay Harbor, Cap'n Fish's boasts the fastest fleet around with a focus on passenger comfort. The large Main Salon and upper deck areas feature individual, padded seating and panoramic views for perfect wildlife spotting as you cruise the New England coast in style. As an added bonus, Cap'n Fish's operates the greenest fleet on the coast of Maine, powered by Tier 3 compliant engines.
Beyond the three-hour whale watching tour, guests can choose from scenic and puffin cruises as well as personal fishing charters. Cap'n Fish's recently added a puffin/whale combo cruise, a narrated nature safari to eastern egg rock and prime whale feeding grounds (with food and drinks included). If no whales are sighted on your trip, you will receive a standby ticket good for a future cruise of your choice!
$59 - Ages 15+ • $32 Ages 6-14 • $19 Ages 5 & Under • $20 Dog Fare
First Chance Whale Watch - Kennebunk
https://firstchancewhalewatch.com/
First Chance Whale Watch offers exciting wildlife experiences with a dose of local insight on the Atlantic Coast of Kennebunk and Kennebunkport. Get out on the water aboard the 87-ft. "Nick's Chance" - a vessel with ample space, photo op vantage points, and a galley with light food and beverage service. The 4.5-hour whale watching tour is the only one of its kind in the Kennebunk area.
For a shorter excursion, consider the scenic lobster tour about "Kylie's Chance". This 65-ft. Vessel takes guests on a culture-centric 90-minute tour of the Maine coast that's likely to include wildlife sightings of its own like swordfish, seals, playful dolphins and other traditional shoreline inhabitants.
$48 - Ages 15+ • $28 Ages 5 -14 • $5 Under 4
Odyssey Whale Watch - Portland
https://www.odysseywhalewatch.com/
Odyssey Whale Watch sets off on the Casco Bay into offshore whale feeding grounds. The four-hour narrated tour provides a remarkable insight into New England's maritime culture and history. Beyond an array of whale species, guests are likely to encounter sea turtles, dolphins, sharks, and seabirds. Snacks, beverages, and restrooms are available on board. Odyssey Whale Watch provides a "Return Trip Offer" stating that if they are unable to find whales or dolphins on your trip, they will stamp your ticket for a free return trip within the next three years.
For a more intimate experience on the Casco Bay, consider the new Casco Bay Explorer. With route options including fort, lighthouse and seal watch tours, the Explorer trips are shorter in length and distance, and more limited in capacity.
$49 - Adults • $39 Ages 12 & Under • $29 Infants-18 Months
Kristin K. Charters - South Portland
Enjoy a relaxing, two-hour sunset ocean cruise around the Casco Bay with Captain Ben. The Kristin K is a 28-ft. Wellcraft with a 3-tiered bow and cruising speeds of over 30 knots. Check out the many notable historic sites and legendary New England lighthouses while keeping a sharp eye out for seals, dolphins and whales. Kristin K caters to smaller travel parties, with the ocean cruise offering a 4-person maximum per tour.
Captain Ben also offers two to eight-hour private inshore, ground and shark fishing charters, as well as tours geared specifically toward family groups with children. Pricing is based on the excursion, not the passenger count, and customized trips geared toward your personal interests are always available.
$295 per two-hour ocean cruise; four guest limit
Rita B. Offshore Fishing - Portland

Photo Credit: https://www.facebook.com/Rita-B-Offshore-Fishing-142217595947759/
The Rita B is a 25-ft. Parker fishing vessel capable of reaching cruising speeds of 20-25 knots. Its Captain, Ed Snell is all too happy to share his knowledge of New England as he guides you along the Casco Bay at Portland Harbor on two-hour basic "Family Discovery" trips. For a more adventurous expedition, opt into the full-day offshore, groundfishing excursion, where your chances of spotting whales, dolphins and sea birds are excellent.
Full-day excursions are available seasonally (May - October), and limited to five guests per trip. Pricing is based per trip, rather than per passenger. Captain Snell specializes in small-group, seasonal charters with many options available, including shark fishing, lobster cruises, and the most-popular - Family Discovery adventures.
$900 per full-day offshore groundfishing excursion; five guest limit
Whales You Can Find On The Maine Coast
Some of the more common whale species that you can expect to spot off the Maine coast include Humpback, Minke, Pilot, and Finback. Occasionally, keen-eyed whale watchers can also spot Sperm Whales, Blue Whales, and the rare North Atlantic Right Whale. The Finback would be the largest of these species, reaching a maximum of 80-ft in length.
Best Times For Whale Watching
The best time for whale watching in Maine begins around mid-April when hungry whales begin to arrive to feast in local waters bustling with schooling fish. In October, they begin to migrate south toward warmer seas. The summer season is when local whale activity is at its peak.
Early morning tours offer the best natural lighting and calmer waters, but whale activity is unpredictable, and they are known to appear throughout the day and night.
What To Bring On Your Excursion
Be sure to bring a camera, sunglasses, seasickness remedies, and sunscreen.
Consider binoculars for extended viewing, to make sure you don't miss a thing.
Dress in layers as temperatures at sea can shift and vary greatly.