Finding Fall Foliage in Maine
Fall in New England is truly something special. It's a season of transformation, outdoor recreation, bountiful harvests, farmer's markets, festivals, and of course - leaf peeping! Maine's fall foliage is legendary, luring visitors from around the globe each year to marvel at the spectrum of golden, amber, and crimson hues that blanket the state beginning in late September. About 90% of Maine is forested (more than 17 million acres) - the highest percentage of any U.S. state - making it the perfect destination for a fall getaway, or even a little artistic inspiration.
When And Where To Find Fall Foliage
There are many reasons to visit Maine after the summer rush, but fall foliage season is arguably a top draw. As early as mid-September, colors begin to shift from lush greens to vibrant, earthy tones of autumn. The spread of color progresses from the northern region to the south over the first few weeks of fall, Starting from the northern fishing village of Fort Kent in the North Maine Woods, and working its way down the state through the mountains, lakes, and coastal regions to the southern tip at Kittery. The best time to catch the fall foliage in Maine is late September until just after after Columbus Day Weekend, when peak colors emerge.
Of course, you can also opt to maximize your seasonal adventure by chasing peak foliage throughout the state's diverse landscapes and seascapes, incorporating scenic byways for the ultimate Maine fall foliage road trip! Along the way, many state and national parks offer guided tours aimed at tracking fall colors.
Northern Maine tends to peak from the last week of September into the first week of October. Highlights include: Presque Isle's Aroostook State Park, Mt. Katahdin, and Rockwood.
Western Maine's (lakes region) tends to peak in the second week of October. Highlights include: Grafton Notch State Park, Rangeley Lakes, Mt. Blue State Park, and Moosehead Lake.
Central Maine peaks around the second week of October, into the third week. Highlights include: Fryeburg, Peaks-Kenny State Park on the Sebec Lake, and the Old Canada Road National Scenic Byway.
Eastern Maine also reaches peak foliage around the second and third weeks of October. Highlights include: Baxter State Park in Millinocket, Bar Harbor, Acadia National Park and Penobscot Bay.
Southern Maine and Coastal Maine host the season's grand finale, with the peak color appearing mid to late October. Highlights include: Camden Hills State Park, Coastal Maine Botanical Gardens in Boothbay, and Kennebunkport.
For more information on current foliage conditions throughout the state, the Maine Department of Agriculture, Conservation and Forestry provides weekly reports, updating the spread of colors as reported by local Forest Rangers. These fall foliage reports are available online at MaineFoliage.com
Southern Region State Parks Sites
Bradbury Mountain State Park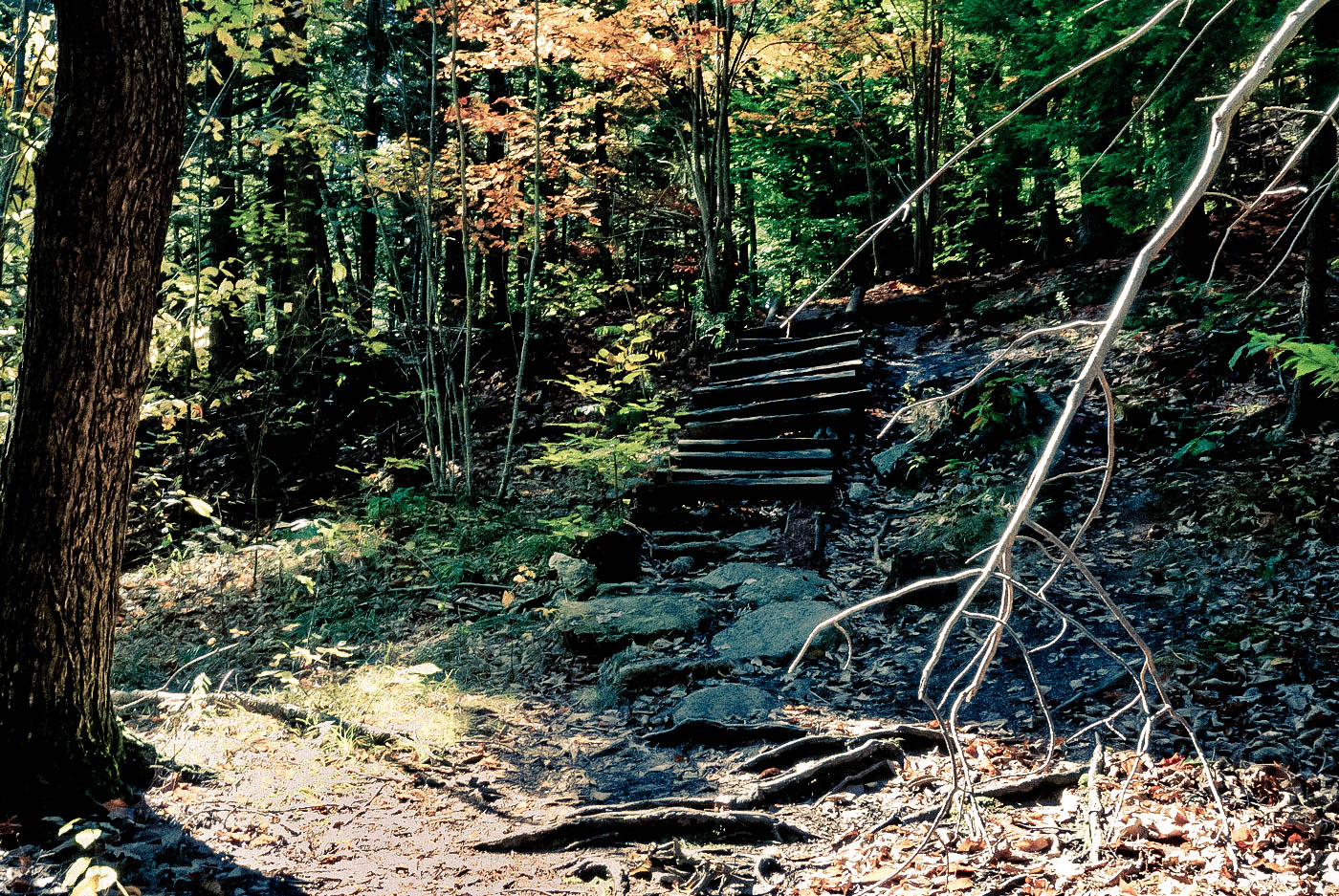 Photo Credit: billandkent via Flickr CC2.0
in Pownal offers views of changing forests and Casco Bay's Calendar Islands bordered by Casco Bay and the Portland skyline. Fall colors typically peak in late September to mid-October. The park is also a popular birding spot to observe migrating hawks in early fall.
Wolfe's Neck Woods State Park's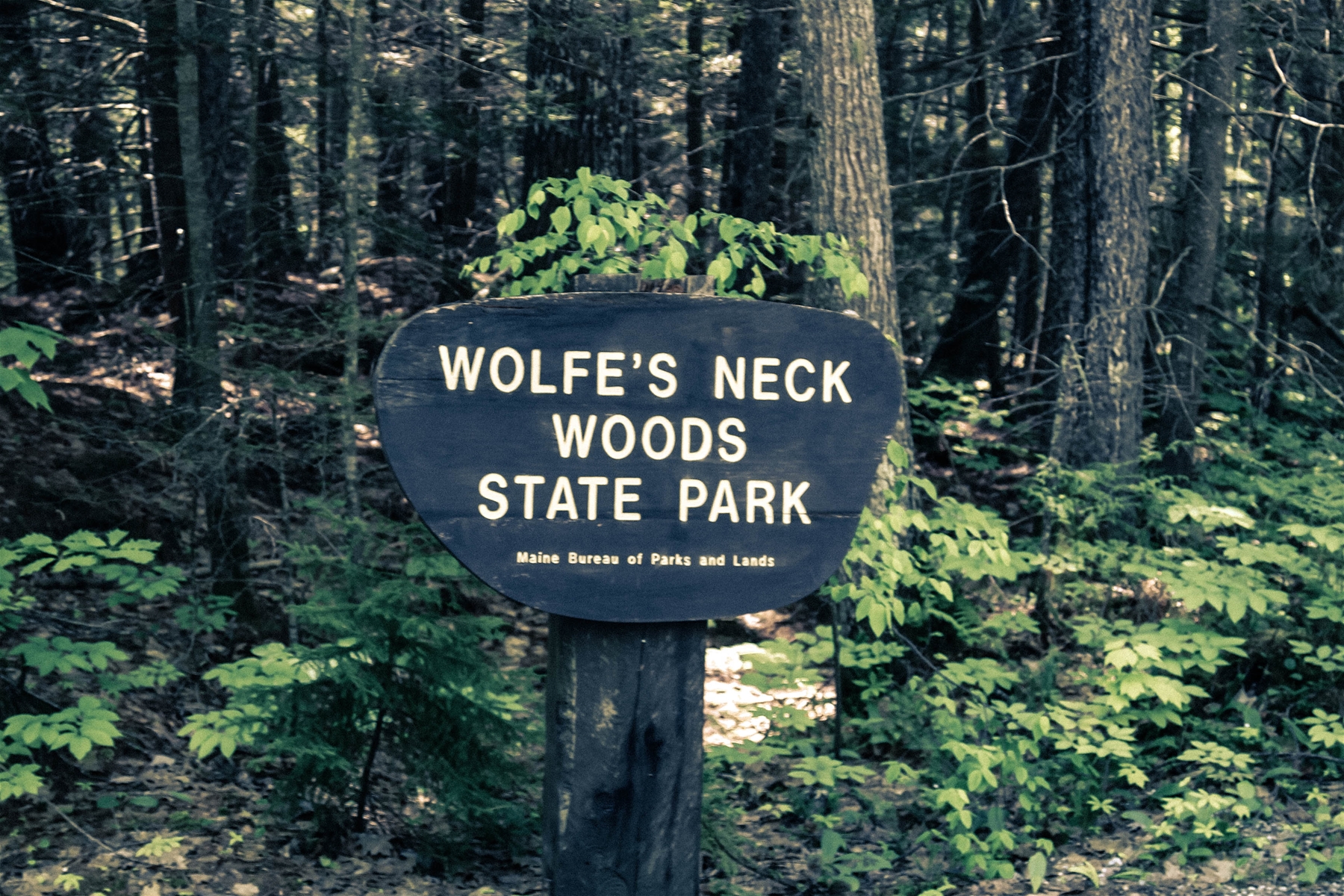 \
Photo Credit: billandkent via Flickr CC2.0
North Loop Trail presents stunning arrays of bright yellow foliage that typically peak in mid-October. Viewpoints surround the rocky shorelines of Casco Bay and the Harraseeket River. Just a ten minute drive from Freeport's bustling shopping district, the park is situated among 200 acres, including white pine and hemlock forests.
Ferry Beach State Park
in Saco is home to a series of trails through tupelo and blackgum trees that yield a bright crimson shade that reaches peak between late September and early October. Given the rare nature of the tupelo in the area, this is considered to be one of the more unique leaf-peeping opportunities in Maine's Southern-Midcoast region.
Camden Hills State Park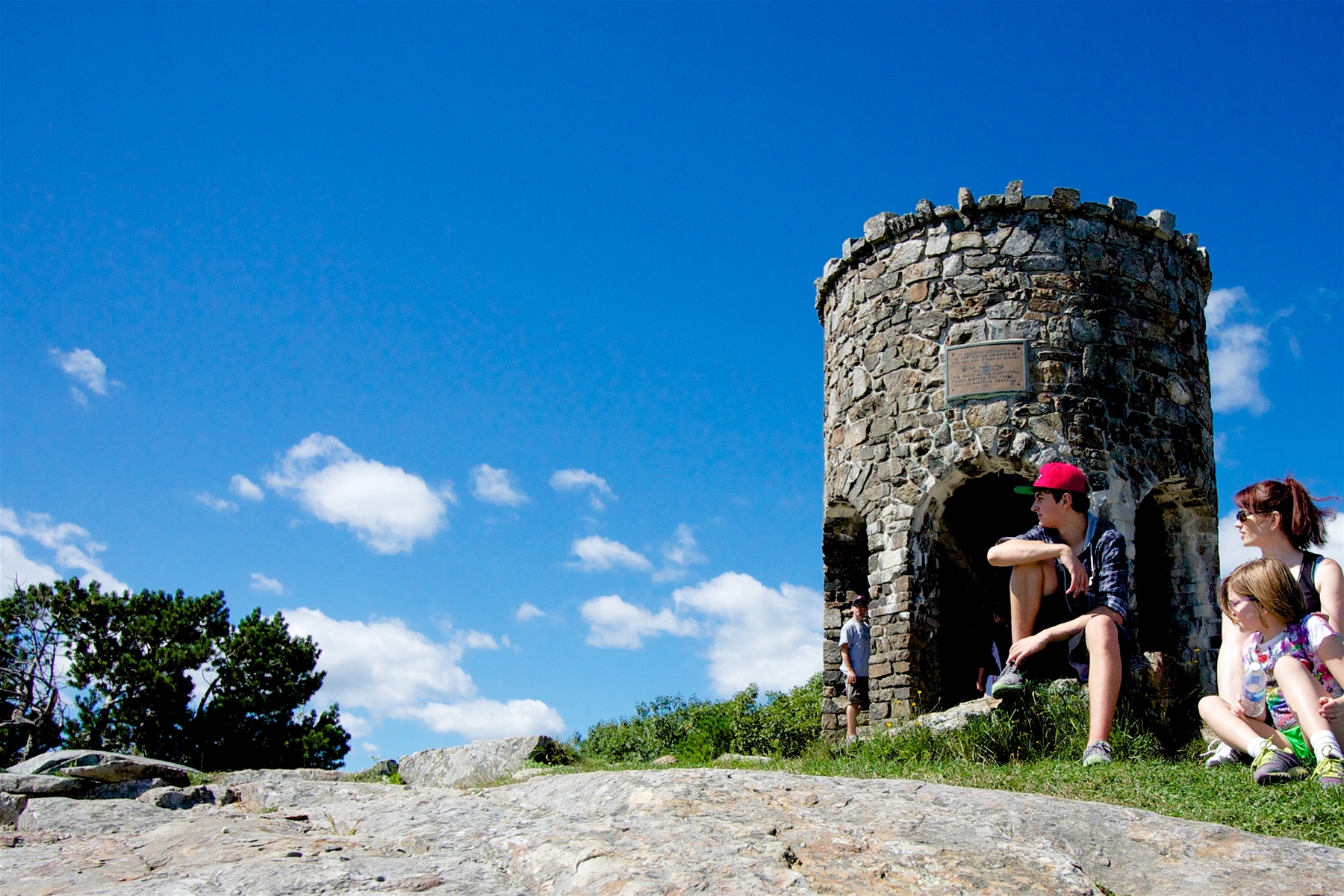 Photo Credit: Gavin M. Roy via Flickr CC2.0
provides spectacular views of changing leaves against the backdrop of Penobscot Bay. Take in the sights either from the road toward the top of Mt. Battie, from the diverse hiking trails on Mt. Megunticook and Bald Rock Mountain, or try a boat tour or kayak adventure for views from the water. Aim for mid to late October for peak colors.
Colors On A Coastal Cruise

Photo Credit: Susan Bell via Flickr CC2.0
Take a short coastal day trip to witness a kaleidoscope of fall colors against New England seascapes. Explore the Port Clyde, Boothbay, and Pemaquid peninsulas in mid to late October where glistening shades of autumn are punctuated by dramatic coastlines. Additional excursions await along the way providing vibrant diversions to maximize your fall foliage adventure with unique new perspectives.
View the changing leaves of the Port Clyde peninsula as you stroll among the dark spruce and pine trees on Mohegan Island, about 10 miles off the coast. Visitors are likely to witness migratory and native wildlife like puffins and seals along the miles of trails that meander around the island and its shores
Located on 295 tidal acres in Boothbay, Coastal Maine Botanical Gardens is the largest botanical garden in New England. With miles of walking trails and diverse educational experiences for the whole family, the gardens peak with more than a dozen types of autumn blooms, before closing for the season at the end of October.
A trek to the Permaquid Point Lighthouse in the Town of Bristol rewards visitors with expansive panoramic views from high atop a rocky cliff perched above the Atlantic Ocean. The keeper's house is now home to a Fisherman's Museum. The tower and outbuildings are open to the public daily, and guests are welcome to visit the on-site art gallery and learning center as well.
The Festive Side Of Fall Foliage
Harvestfest has been celebrating fall with wagon rides, arts and crafts, kids games, locally-sourced foods, live music, and fabulous foliage viewing opportunities near Nubble Light for 35 years. This event takes place annually on the weekend after Columbus Day at Short Sands Beach in York.
Pumpkinfest takes places in Damariscotta, about halfway between Portland and Rockland. Held for ten days in early October thorough Columbus Day weekend each year, event highlights include the Pumpkinboat Regatta, carved pumpkin display, The Pumpkin "Soapbox-style" Derby, pumpkin-centric food contests, and more in one of midcoast Maine's most scenic locales
Ogunquitfest is in its 16th year of family-friendly fun in a classic autumnal setting. This three-day festival takes place at the end of October, with featured events including a classic car show, arts and crafts fair, pumpkin carvings, ghostly tours, a haunted theater, costume parade, scarecrow contest, and the ever-popular High Heel Dash in Perkins Cove.
By the way, fall is also the peak season for Maine lobster! For a simpler autumn excursion, take a stroll along Parsons Way in Kennebunkport, and celebrate your fall color finds over a genuine Maine lobster roll. Or just watch the leaves change from a scenic waterfront eatery in this classic seaside town for the ultimate traditional New England experience!